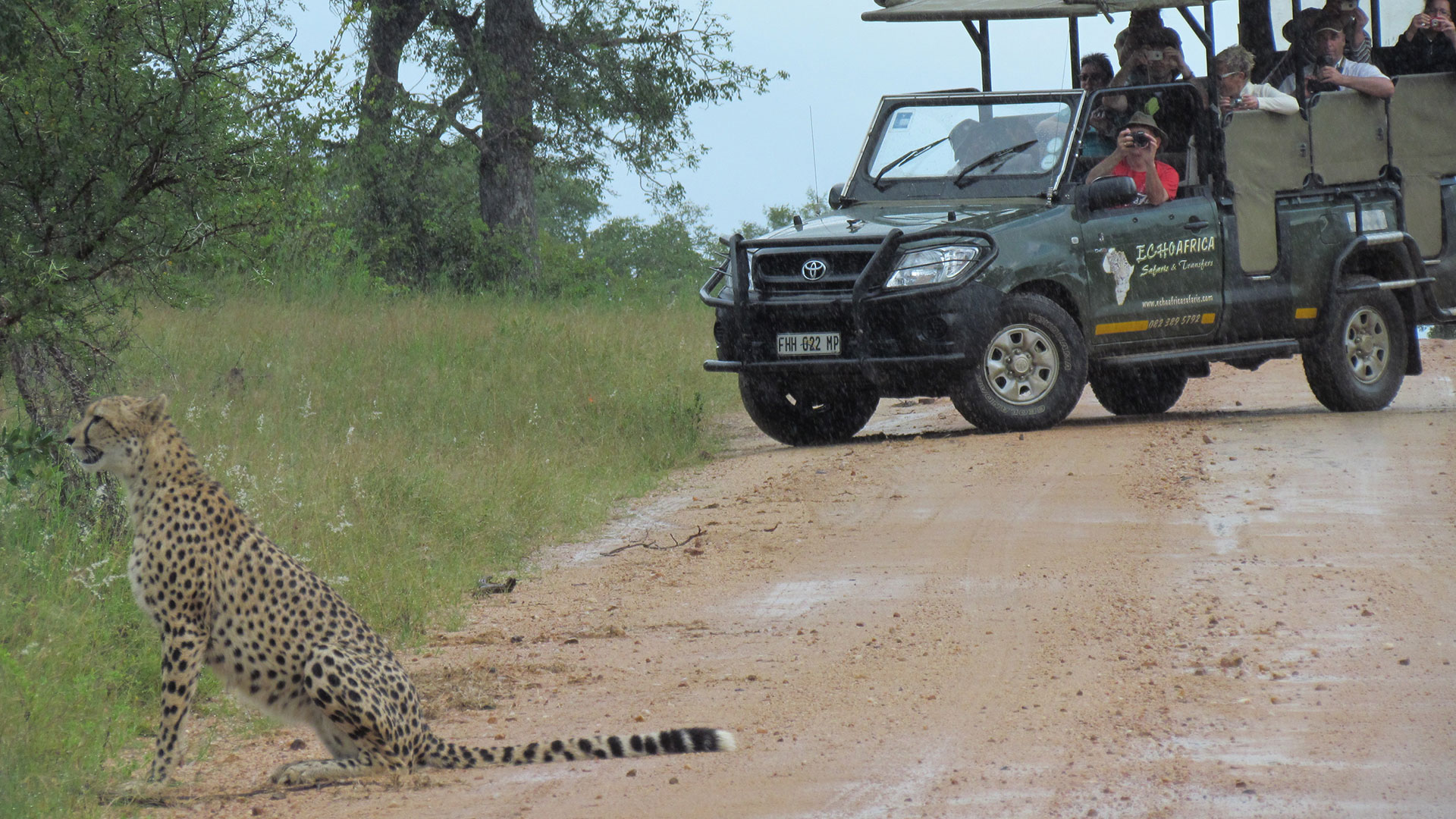 Morning Game Drives
Wake up before dawn, while you can hear a lion's roar in the distance or the whooping sound of hyenas near the camp. Jump aboard the game drive vehicle with one of our experienced safari guides and head out to find Africa's big 5. Early morning holds the promise of spotting cats like lion, leopard and cheetah. Our guides will share their wealth of bush knowledge and animal behaviour with our students and with a bit of luck, get close to the action! We stop at a safe lookout for early morning coffee and snacks. After an epic morning in the bush, we head back to camp for a massive brunch!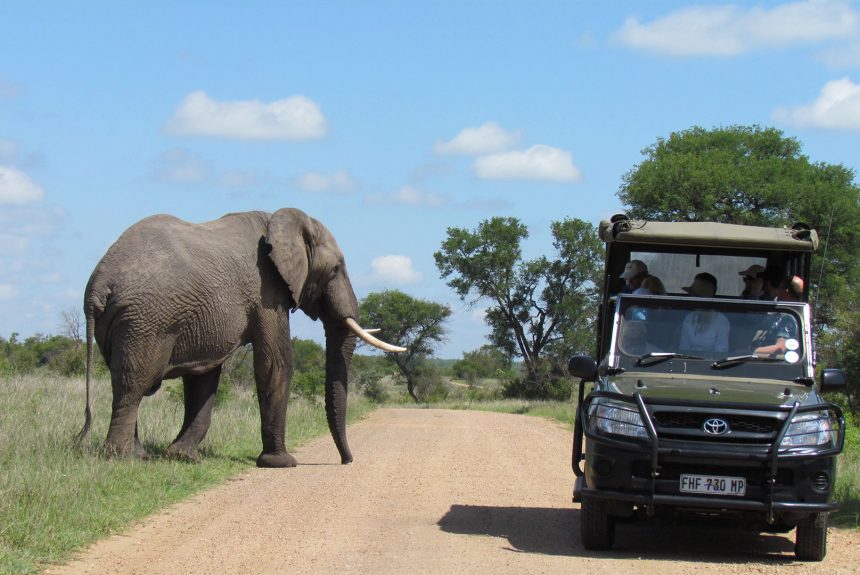 Afternoon Game Drives
In the afternoon we head to water holes where we'll look for elephant, buffalo, rhino and hippo. Plenty of game such as giraffe, zebra, wildebeest and a wide variety of antelope can also be found. Our guides will educate on all the species we come across, including the huge variety of bird species. As the sun starts setting, it's time to look out for the cats again, as well as hyena and wild dogs! After sunset we head back for our barbeque on the camp fire or "braai" as they say in South Africa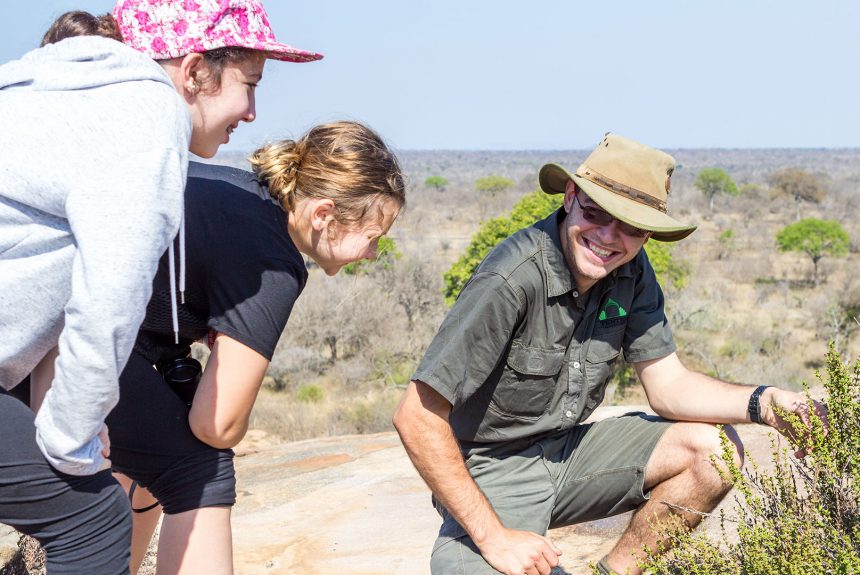 Bush walks
Our guides know the bush and all its intricacies intimately. While keeping our groups safe, we get to experience the bush on foot, learning about all the smaller creatures and plants. On the bush walks rangers educate on the multitude of tracks and signs, bush survival skills as well as the rhino patrols.
Fact: Kruger is home to 114 reptile species, 49 fish species and a massive 508 bird species!
There are over 1980 plant species. You'll get to learn more about these at every stop we make as our guides point out something interesting, new and exciting!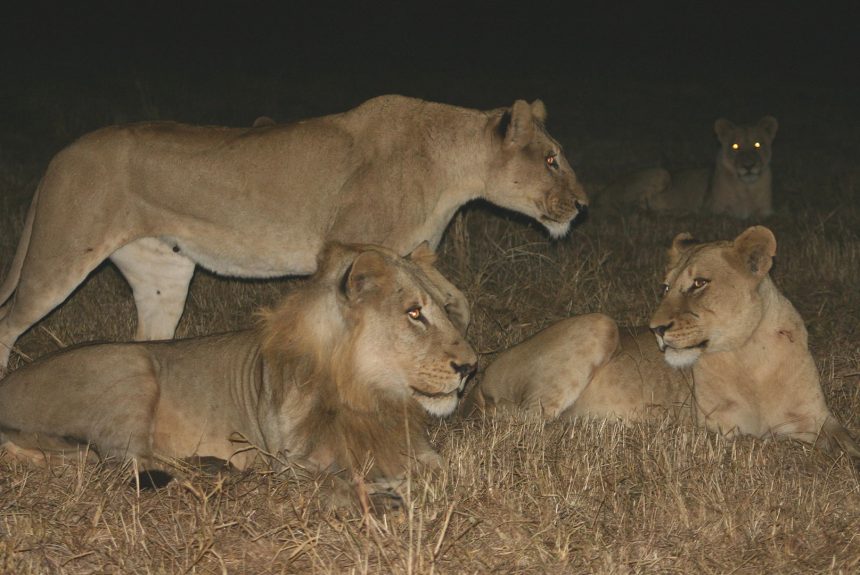 Sunset Drive
We also include a sunset drive, which is one of the most soulful experiences in the bush. After sunset, guides bring out spotlights to see nocturnal animals, rarely seen during the day. More chances to see the big cats as well as smaller creatures such as the bush baby plus many more interesting creatures.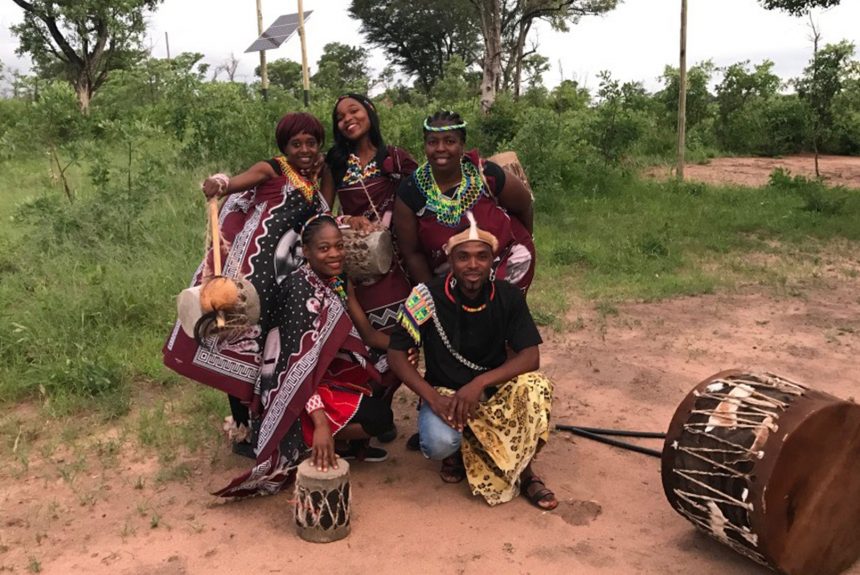 Camp Activities
In between our safari expeditions, bush walking trails and service learning projects, we'll have time in the camp for reflections, journaling, mindfulness, camp walks and meditation.
Exercise, fun and eco education continues with camp walks to identify animal and plant species on the camp perimeter as well as personal development activities. The swimming pool comes in handy on hot African summer days!
Students receive ISSC workbooks to document and record the wealth of knowledge and the experience we connect them to on drives, bush walk and camp trails.
For a unique cultural experience, African dancers and local music will form part of our last evening in the African bush.